Shameem Engineering Machinery Uses
SHAMEEM ENGINEERING Machinery uses High quality and Standard Machinery in quality steel work & furniture production and fabrication. With this Advance Machinery our organizations complete customer requirements. They all make a total solution for our client. They are: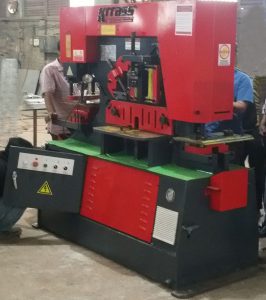 KRRASS Q35Y-20 IRONWORKER
This product is ideal equipment for cutting all kinds of angle steel, I-beam, U-shape steel, right angle or 45-degree angle steel. Multi-workstations make it possible to finish series operations simultaneously on one machine, such as punching, shearing and notching, Dual-piston-type combined punching and shearing machine allows two-man operation at the same time (stamping +another work station), German Rexroth's integrated hydraulic valve block ensures the stability of the machine, Through Thermal Effect of annealing processing, the entire rack is able to keep its shape forever, without deformation.
ZDMT hydraulic shearing machine / cutting machine
Model: ZDS-625 (QC12Y-6X2500)
Basic features:
Steel welded structure with stress-free for reliable performance. Hydraulic transmission and accumulator return stroke, characterized by easy operation, reliable performance and fine appearance. Shadow line lighting. Full or short stroke adjustment of blade holder to achieve high efficiency and productivity. Foot switch for operation with emergency stop. Blades with high tensile strength for cutting carbon steel and stainless steel. Indicator-based adjustment of blades clearance is easy, convenient and swift
Basic guard fence around the shear is for personnel safety. Balls on worktable help for easy feeding of metal sheet and reducing labor intensity. Emergency stops on machine and foot switch, ensuring labor safety at every place.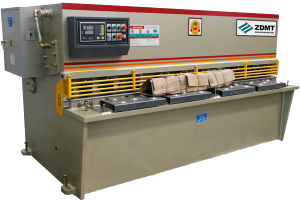 ZDMT hydraulic press brake machine / bending machine
Model: ZDP-8025 (WC67Y-80/2500)
Controller: E21 NC
Basic features:
Total steel welded structure and stress elimination by vibration. High mechanical strength and strong rigidity. Ram stroke hydraulic approaching downward, stable and reliable. E21 can control the movement of ram stroke and back gauge achieving efficient and highly precise positioning. Wedge compensation on top punch clamping. Simplified top blades clamping with micro-adjustment wedges, for easy operation and high precision. 2 Sliding front sheet support arms mounted onto T slot of the bed. Segmented 88° top blade. Solid one block four face multi V die. Approved stable and reliable hydraulics.
J23-25 Ton J23 40 Ton 60 Tons 80 Tons Louvers Power Pneumatic Press Punching Machine
Brand Name: AOXUANZG
Basic Features: Easy to maintain Excellent performance Precisely engineered
Overview:
C- frame provides maximum rigidity and minimum deflection for accurate parts and long tool life. Steel-welded frame, high rigidity and less deformation Compact. Thick plates and large columns provide you with the stable platform you need for your demanding application.
Wide body frame eliminating vibration for improved IDE life and machine, which means economical and practical. Operation space is wide, and the movable bolster could be moved out of frame to set the die. The structure is simple and the appliance is also beautiful.
High accuracy, high efficiency, simple and convenient operation, good performance, favorable price and best service.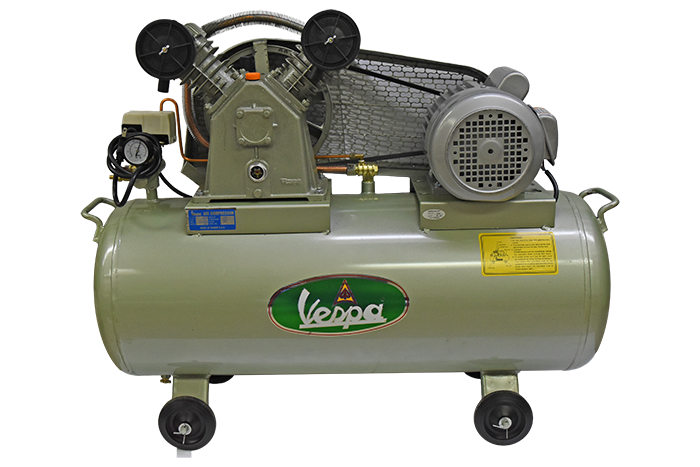 Vespa 2HP Belt Driven Air Compresssor
Vespa heavy duty air compressor are widely used for more than 20 years in automation & assembly stations, plant maintenance, plastics industry, contractors, workshop, petrol station and etc.
Features:
Superior Cooling Compressor – Larger heat fins and flywheel.
High Filtration Speed – Best air intake filtration system keeps the compressor cleaner.
Dependable Safety Valve – Allow air to escape if the automatic pressure switch fails.
Durable Suction-Exhaust Valve – Made by ASSAB valve steel imported from Sweden.
High Quality Heavy Duty Motor – 100% motor from Taiwan with thermal overload protection for single phase motor.
Superior Cylinder Block Design – Multiple models from 2 to 4 cylinders, up to 58% higher displacement compared to other reputable brands.
Larger Air Tank – Up to 22% larger capacity compared to other reputable brands.
Certified JKKP Approved.
DENYO 125KVA Diesel Generator – 3 Phase – DCA-125SPK3
The DENYO DCS Series of diesel generators are powerful and quiet. Capable of providing power at various sites where power is required like civil work and construction sites. As well as emergency power source for critical equipment like in hospitals, industries where refrigeration is required, construction and mining operations. They are true heavy-duty performance generators with a range of key features including; extremely quiet operation, designed to be totally user-friendly with simplified maintenance, easier transporting and fully appointed control panels. Blue Diamond's range of Denyo Diesel Generators provide reliability, efficiency and high performance at great prices.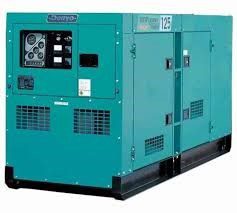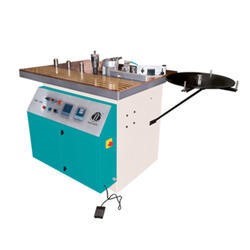 Nihar Manual Edge Bander Machine
Model Name/Number: NR 151
The Manual Edge Banding Machine is used for fixing PVC bands on the edges of both straight and curvilinear MDF or Plywood boards. These machines help in the production of thin laminates that come with perfectly matching surface tops which can be used for sealing edges. This helps to get rid of seams of substrates as well as provide dimensional stability. The woodworking manual edge bander machines offered by Nihar Industries offer additional protection against problems related to moisture and humidity. The imported designs and use of primary pigments also guarantee higher color fastness each and every time. Each edge bander machine offered by Nihar industries comes with a range of user friendly features that allow in easier customization of their functioning, which naturally makes it convenient for the users to obtain highly accurate and superior quality performance for their projects.
SIEG C0 Baby Lathe
Model: C0
Cast iron with ground, hardened slideways
Belt driven, with variable speed
50mm self-centring 3 jaw scroll chuck
Chuck guard with a safety interlock
Supplied with 50mm 3 jaw chuck, wrench set and oil can
Universal lathe for metalworking Small, compact mini lathe machine for processing non-ferrous metals, plastics and steel up to approx. 400 N / mm2 tensile strength.
Due to its small and compact design, this machine finds its place even in the smallest workshop. It does not have to be mounted on the workbench and can be easily stored after work.
The ideal machine for model makers and hobbyists.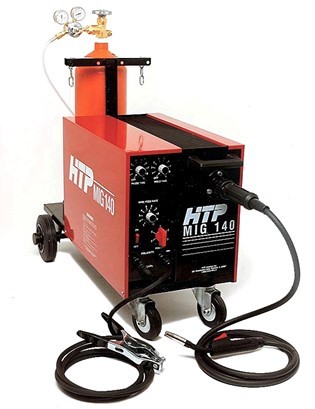 MIG 140 welder
HTP's MIG 140 offers users superior performance, a welding capacity up to 1/4″ and a duty cycle of 20 percent at 140 amps. It also includes a broad lineup of quality features normally found only in larger welders. Additional features include:
Spot and stitch welding and a copper wound transformer.
Cast aluminum wire drive system with geared drive rollers.
Handles up to 30-lbs. spools of wire.
A 10′ coaxial welding gun is standard, along with the ability to reverse polarity without using tools, making it easy to weld with flux cored wire.
220V TIG-200C DC Inverter TIG MMA Welding Machine
Advanced inverter technology, high frequency. Compact size and light weight ,easy to carry.
Stable and reliable welding current.
Low no-load loss,low power consumption.
Applicable for welding stainless steel and carbon steel